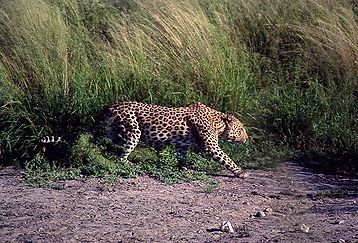 During this safari we will stay in 2 very different parts of Botswana – namely, the Central Kalahari Game Reserve and the Okavango Delta.
One will immediately see the difference between the water wonder-world of the lush Okavango Delta (know for its perfectly located wildlife sanctuary and wonderful scenery) and the arid desert areas of the Kalahari with its special desert-adapted plants and wildlife.
Both these areas are awe-inspiring, but for totally different reasons. We will spend most of our time camping in large safari tents with en-suite facilities. Our days will consist mainly of game-viewing during the early mornings and late afternoons. During the heat of the day, we will have time for rest and relaxation back at camp.
This safari commences and terminates in Maun, Botswana.