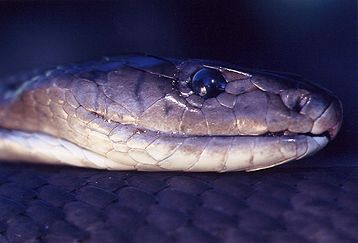 This safari encompasses wonderful game-viewing opportunities combined with a special cultural experience.
A couple of nights are spent in Namibia's popular Etosha National Park, famous for its unusual white Salt Pans which dominate the centre of the park. Hailed as one of Africa's largest game parks, being almost the size of Switzerland, this area is Namibia's premier game-viewing destination, covering thousands of kilometers of dense bush and open plains where an incredible diversity of game roam free, including lion, eland, elephant, giraffe, rhino and ostrich.
Here one can enjoy many a relaxing sundowner, whilst observing the large concentrations of game coming down to the floodlit waterholes to quench their thirst.
During this safari, guests will also enjoy a 2-day Bushmen experience, where our private camp is set up within close proximity to a local Bushmen village. Known as the original people of Africa, many aspects of the Bushmen culture, such as sharing an intimate knowledge of the bush and relating their history through dance and story telling, are shared with guests who embark on this tour.
Leaving Namibia behind us, we will cross the border into northern Botswana where we will enjoy the relaxing tranquility and beauty of Shakawe, situated within the panhandle of the Okavango Delta. This is a paradise for nature and bird-lovers alike and will provide one with plenty of time for rest and relaxation.
ITINERARY
Please note that the itinerary below could be running in reverse or other changes may occur due to accommodation availability or other unforeseen circumstances.
Day 01:

Upon arrival at Windhoek International Airport, you will be met by your safari guide. Depending on your arrival time, we shall plan the rest of this day. The city centre will provide for all those last minute things that you may wish to purchase, before our departure from this the capital of Namibia. This evening will be spent in one of the many comfortable guest houses in Windhoek, which is surrounded by hill's and mountains at an altitude of around 1.650 metres. Overnight at a hotel or guest house in Windhoek (all meals included).

Day 02-04:

After having had a restful evening, following your long flights of the previous day, we depart Windhoek, heading in a northerly direction towards Etosha National Park. Our next three evenings will be spent in Etosha National Park. Our very basic routine will be to spend as much time as is possible game viewing in this world-famous park. We shall spend all morning out on a game-drive, returning for brunch around 11o'clock, after which you can relax until the late afternoon, when we shall depart once again on a game drive.

These camps have very special waterholes, which are lit up at night so one can sit up as late as one wishes, viewing the game coming down to quench their thirst. A very special sighting is the Black Rhino, which often frequents these water-holes. Etosha has a great variety of game, including most of the larger predators. In these three days, we shall explore this park in detail. We will overnight at 2 different rest camps situated inside the Etosha National Park, either camping or utilizing their chalets (depending on availability).

Day 05:

Departing Etosha, we head eastwards, heading into Bushmanland, where we will spend one night staying within close proximity to a very remote Bushman village. Our drive on this day takes us through very scenic areas and wonderful natural bush areas, with the possibility of seeing game, especially in the vicinity of our camp. We will visit the Bushman people, at their village to understand a small piece of their lifestyle, in this modern age. In the evening we shall be entertained by the sounds of bushman song, accompanied by their magical dancing. Overnight at Tsumkwe Lodge.

Day 06-07:

We leave the bushman people behind, heading further eastwards into the northern areas of Botswana. After crossing the border, we travel slowly through this area of thick Kalahari sand, bypassing more bushman people en-route. Late afternoon arrival at Drotsky's Cabins, in Shakawe - a true paradise, situated on the edge of the Okavango River, with 12 000 square kilometers of natural delta and islands stretched out in front of you.

We can arrange optional boat trips on the river, fishing trips, birding trips, as well as short walks along the river. Hippo and crocodiles are plentiful in this area, and a special sighting would be the elusive Sitatunga Antelope. We will arrange a sunset cruise on the second afternoon. The majority of our time here is spent relaxing in this paradise. We will spend 2 nights camping in the Skakawe area – Full Board Basis.

Day 08:

Today we head south, circumnavigating the Delta, to the famous town of Maun, the gate-way to the Okavango. An optional game-flight over the Okavango can be arranged, for those interested, to better understand the formation and uniqueness of this special area. There is also the option of a guided crocodile tour in the vicinity of our camp. We will overnight in Maun at Riley's Hotel or similar (all meals included).

Day 09-11:

We depart Maun for short adventure into the well-known Moremi Game Reserve, situated within Botswana's magical Okavango Delta. Here we will enjoy 3 nights camping in the true wilds of the African bush – in private campsites underneath the majestic African night skies.

The Moremi Game Reserve is ideally situated for a wildlife sanctuary. It has no fences, hence allowing for the unobstructed seasonal movement of wild game. This is a paradise for birds, plains game and predators alike. Moremi's scenery alone is enough reason to want to visit this park. Completely varied vegetation is what makes this area so special. Within an hour of departing Maun, it is possible to view the first of the wildlife inhabiting this area.

We will stop en-route for a light lunch before arriving at our campsite during the late afternoon. The following couple of days will begin with early morning wake-up calls with our morning tea/coffee before departing on game drives in search of the various predators and antelopes that inhabit this area, from lion, leopard, cheetah, wild dog and hyena to impala, lechwe, reedbuck, tsessebe and giraffe. Not to mention the huge number of bird species in the area.

Hippopotamus are abundant in the streams and lagoons that make up vast areas of the Delta. We will return to our camp around 10:30 for a delicious brunch, followed by leisure time which is spent relaxing/ reading etc in and around the campsite. Once it becomes cooler towards late afternoon, we will once again head out on our afternoon game drive, including a sundowners stop somewhere along the way. We return to our campsite after sunset where a roaring camp fire and pre-dinner drinks awaits us, followed by a scrumptious dinner.

Day 12:

Today we begin our return journey to Maun, in time to connect with our outbound flight to Johannesburg.