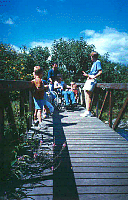 CUSTOM ACCESSIBLE WORLD TRAVEL
On the pages of this website you will find many suggested itineraries for various destinations around the world. These are not the only places that we work in. Eco-Adventure International has a local office in 42 countries throughout Latin America, Africa and Asia. We often get requests for disabled travel in many destinations around the globe. By working with our local people we are able to develop a custom itinerary suited to clients needs wherever they are planning to travel. Unlike many companies who try to arrange disabled travel indirectly through tour operators and wholesalers we ARE the tour operator! Our local office has first hand experience with important aspects of the itinerary like the hotels, vehicles and activities. We can tailor make a trip to your interest as well as mobility issues.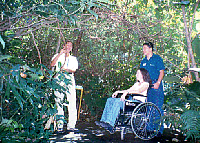 In our time we have sent wheelchairs down the Amazon in dugout canoes, taken disabled persons deep into the rainforest and even taken on the Great Wall of China! We have provided exciting itineraries for mobility impaired persons, vision impaired, the mentally challenged and more. These have ranged from simple day trips off of cruise ships to full expeditions for nature lovers. In some countries we can do a lot. In others not so much. By having a local office on the scene we are able to plan a trip based on current first hand knowledge of what is available and accessible. We will do our best in any location to custom build an itinerary that suits your individual interests and issues. Please contact one of our experienced staff and we will be happy to build a custom itinerary or day trip for you!
CONTACT ECO-ADVENTURE INTERNATIONAL, LLC.

info@eaiadventure.com
Phone: 920.285.9312