ACCESSIBLE KENYA SAFARI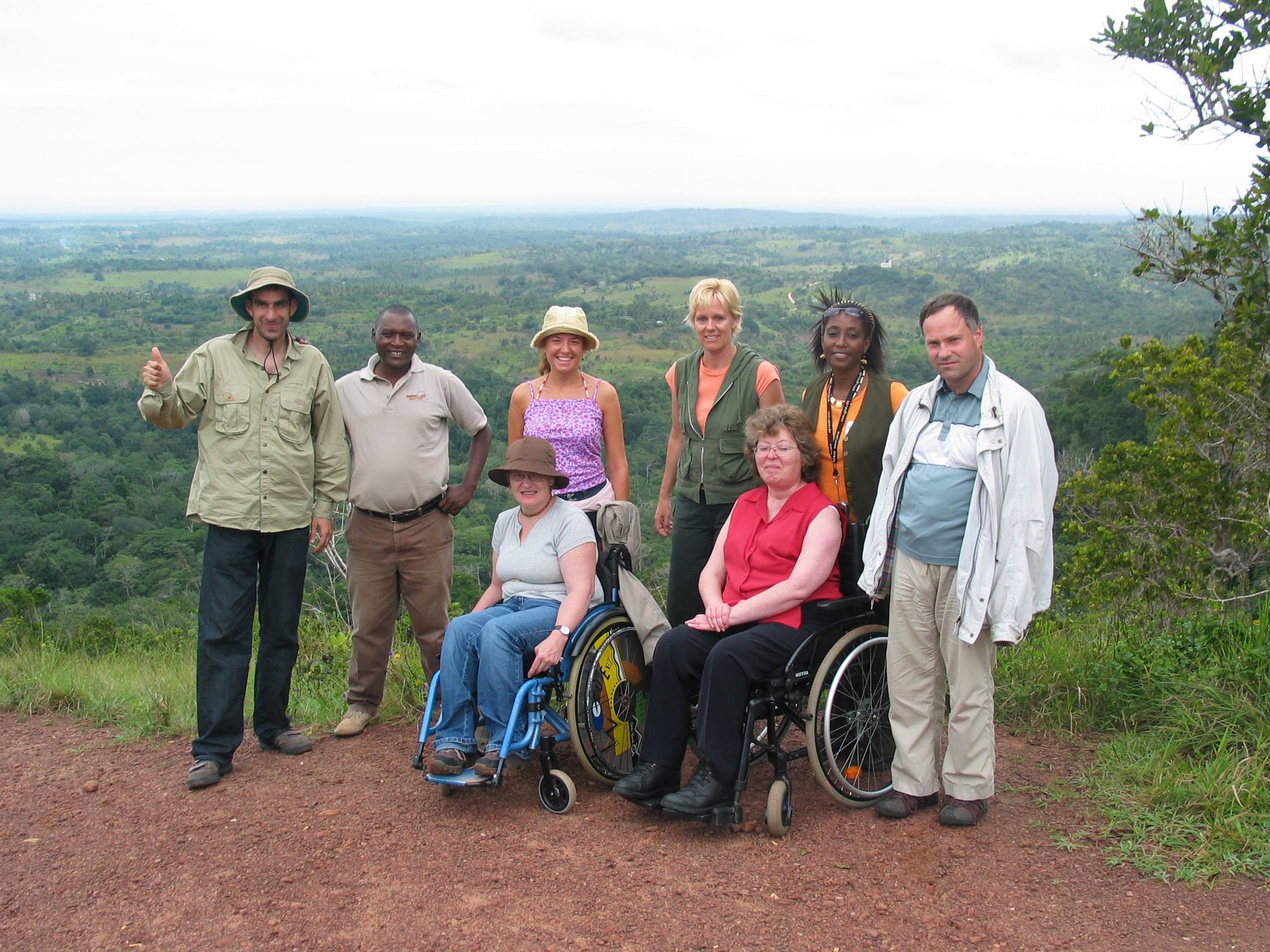 We offer a variety of scheduled tours in Kenya as well as private and personalized itinerary options. Individuals, friends, families and groups - handicapped travellers or not, everybody is welcome. No matter what your needs may be, we can show you various destinations within Africa that were never before possible! Whether you dream of a safari, or just want to enjoy a relaxing holiday in a luxury hotels, we will do our best to ensure an unforgettable experience.
Some specifics about our Kenya destinations:
LAKE NAKURU
Lake Nakuru National Park is famous for its flamingos and pelicans; here this is also the best place to see the white and black rhino amongst many Other animals.
SWEETWATERS SANCTUARY
One of our client's most favorite places, great view from the tents onto a waterhole with the Mt.Kenya in the background. Lots of animals here, Good chance to see the Big 5. Morani the orphaned rhino and the Chimpanzees are worth a visit.
SAMBURU
Samburu National Reserve is still a wild area with magnificent views and good wildlife. Clients can also visit neighboring Shaba National Reserve from here, they would spend the day out with a picnic lunch. Lodges are all located along the river.
KIAMBETHU FARM
Kiambethu has been the home of one of the earliest tea growers in Kenya. The Farm dates back to 1910 and has been home to four generations. Over a cup of tea or coffee, the process of making tea is informally explained, followed by an opportunity to see tea in the field. The farm is surround by indigenous forest and you will see the Colobus Money wandering around. The tour ends with a wonderful home made lunch.